The entrepreneur has succeeded in creating the e-commerce platform bol.com in the Benelux, which since its launch in 1999 has developed into the by far leading shopping platform with revenues well over €5 billion in 2021. Mr Ropers is also currently the Chairman of the Board of Pigu Hobby Hall Group, which operates several leading e-commerce sites in the Baltics and Finland, such as the Pigu.lt online shopping centre.
We talk to the Dutchman, who has developed a successful platform, about online shopping trends and what mistakes not to make when setting up an e-commerce business.
- During the pandemic, e-commerce grew at unprecedented rates. Do you think this growth is sustainable? Or will we see a downturn after such a high growth?
- This is a dangerous time for most e-commerce businesses. All those who joined e-commerce partly as a result of the pandemic have benefitted from that inevitable wind that has simply taken a large part of the consumer demand online. During the pandemic, many people realised that online shopping is easy and convenient, and some of that increased demand will remain and serve as an elevated base for the 15-20% growth we should see again in the years after 2023, once the effect of some of the demand returning to physical retail has worn out. But I think the growth will definitely be negative or very low in 2022, which is causing problems for many players.
A good e-commerce business requires a lot of fixed costs, and those costs are completely different from running a physical store. When shops were closed because of quarantine requirements, many traders invested heavily in online trading. That investment was necessary to cope with the huge increase in demand. There has been a lot of investment in IT, logistics, payment systems. So there was a huge potential for e-commerce to cope with the increase in demand. Now the growth in demand is falling because people are going back to physical shops, so I would say that there is overcapacity in the market for e-commerce. Imagine you have a huge aquarium that you were expecting to fill with water, but suddenly it starts to run out of water, it is half full, but the cost of maintaining it remains the same. This has a direct and immediate impact on profits.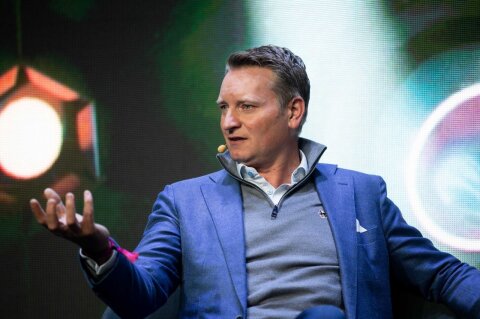 Because capacity and fixed costs are not going to be reduced so easily and so quickly, there are still very intense quarters ahead in terms of competition. Everybody will be trying to maximise their sales and attract consumers, otherwise you will be left with an expensive machine that does not generate money. It will take, I guess, more than a year before e-commerce capacity is reduced again and the market normalises again. Along with the intense competition, marketing costs to attract consumers will also rise. Competitors will increasingly use price as a competitive weapon.
And for many e-commerce and omnichannel businesses, this is not the best news. Especially the smaller players and the physical retailers that invested heavily into their online propositions will suffer the economic consequences of the post-covid rebasing of revenues, but the strongest will survive and continue to thrive as the overcapacity will gradually disappear.
- Nevertheless, e-commerce has always been and will always be a growing sector, but perhaps not at the level we saw during the pandemic- what about the uncertainty in the world economy, the scarcity of raw materials, inflation and the breaking of logistics chains. What impact will this have on e-commerce?
- Obviously, online retail is not immune to macroeconomic developments. We are seeing base interest rates being raised, inflation rising. On top of that, we have the long-unseen phenomenon of people wanting to spend money but not being able to get what they want because of supply chain problems. I think that for 2-3 years or even longer, you may have to live in an environment where you want to buy something, but you simply cannot because the product is not available.
We are in an environment where money is getting more expensive, the economy is going to slow down, and people with money will sometimes not be able to spend it because they will not have the choice to buy what they want.
On the other hand, there can be advantages to e-commerce. If a person is looking for a particular product, it is unlikely that a physical shop will be able to offer the best price or all the alternatives that are available in the absence of the particular product they want. In such an environment, buying online is the better option for consumers. That is why I am confident that e-commerce will continue to grow.
We have never seen a dip in this sector before, because the market is still growing so fast. At underlying growth rates of 15% or so, macroeconomic effects of a few percent will not have a big impact. So despite all the macroeconomic turmoil, I am very positive about the future of e-commerce.
- Over the years in the e-commerce sector, you have probably met many young entrepreneurs planning to enter this market. Can you identify the main mistake entrepreneurs make?
- I think one of the main mistakes is doing too many non-core things in order to monetise on the added value one can offer. When setting up an e-retailer, businesses usually copy the elements one needs to offer when operating a physical retail store: We need an online storefront, need to do the marketing for it to attract customers, invest to ensure the store is safe and it is open 24/7, think about the layout of the store, knowledge of the customer demand, knowledge of the products on offer, they organise the buying of the products, the logistics that come with it, then payment and after sales service… in short: entrepreneurs and managers think they need to do everything it takes to be a retailer and do it all themselves.. When we built bol.com, almost 25 years ago, we also did this, as it is the way retail traditionally works. But I know believe that this is a mistake.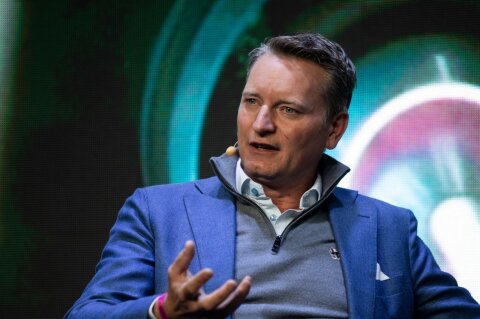 So a lot of time and energy is wasted in doing all these things, when in fact your added value is that you are very good at one aspect or another out of all of those, such as for example exceptional product knowledge, or a specific buying channel that you have found. So why build and operate an entire infrastructure of a retailer when you can focus your efforts on monetising your unique added value. I think that this is increasingly a very unsustainable choice. And the most frequent mistake I see online retail entrepreneurs make.
Let's imagine that we sell exclusive rugby equipment. In order to reach your consumer, you will have to compete a lot for a higher position in Google search. It is unlikely that you will be able to outperform well-known sports shops. Therefore, instead of building your own e-shop, why not spend all your money and time on creating a unique added value, and instead sell through existing e-commerce platforms that already have a huge customer base, a well-developed brand and an effective online marketing system.
What we see happening around the world is hyperspecialized parties in parts of the retail process joining forces, partnering, to offer something that is better for the customer, at lower cost for all involved, and with better monetisation of the unique added value that every partner brings. I believe that this is the future, also for e-commerce in the Baltics - which is an exceptionally small and fragmented market, which makes competing head on whilst doing everything from A-Z yourself almost impossible.
- What trends will we see in the e-commerce sector in the near future?
- The hyper-specialisation and networking of e-retailers that I mentioned earlier is a very important trend. Another trend is the abundance of rich product content. We will see more and more content on online shopping platforms - so that the customer can get all the information in one place to reduce the risk of buying the wrong product.
Business-to-business is another area. I believe that applying proven and tested mechanisms from the business-to-consumer digital world in a business-to-business environment will create a huge amount of value in the coming 10 years.
As far as the Baltic countries are concerned, we all understand that they are quite small in terms of population and that successful e-commerce requires scale. But with the Baltics' population it is crucial for e-commerce success to offer the customer very fast, reliable and cheap delivery. I also believe that in time we will have a synchronised customer value proposition among all the Baltic States, because the states are too small to create separate ones. In the future, a common Baltic e-commerce market should emerge, which would bring many benefits to manufacturers, traders and customers alike.
Let's not forget this is of big economic importance to the region: if consumers would have to turn to international players for their online shopping because the Baltic players are not attractive enough to consumers, this will have macroeconomic consequences in the longer run. But I am confident that Baltic e-commerce will continue to develop and cooperate – very much like we have seen in the Benelux.