The biennial will bring together 23 international artists and groups from Lithuania, Poland, Germany, France, United Kingdom, USA, Canada and Brazil. Ten new artworks are being commissioned for the 13th Kaunas Biennial, an event which will be one of the most significant contemporary art events, opening Kaunas European Capital of Culture 2022.
J. Drouin-Brisebois stated: "Through a series of engaging encounters with contemporary art in unusual places, visitors will embark on an exploratory journey of the architectural and lived history of Kaunas, which will be animated in renewed and surprising ways. Through their artworks that convey compelling and resonant narratives, the artists consider the resilience and adaptation of living beings, as many continue to face adversity, injustice, oppression and climate change. The aim is to encourage audiences to connect through the familiarity of storytelling, to foster empathy and hopefully new understanding".
Participating artists:
David Altmejd (Canada/USA), Christian Boltanski (France), Shary Boyle (Canada), Janet Cardiff and George Bures Miller (Canada), Douglas Gordon (Scotland, UK), Petrit Halilaj (Kosovo), Kristina Inčiūraitė (Lithuania/Ireland), Isuma (Canada), Kapwani Kiwanga (Canada/France), Lina Lapelytė (Lithuania), Laura Lima (Brazil) together with Rasma Noreikytė (Lithuania) and Giedrė Kriaučionytė (Lithuania), Jonas Mekas (Lithuania/USA), Pakui Hardware (Neringa Černiauskaitė and Ugnius Gelguda, Lithuania), Augustas Serapinas (Lithuania), Jeremy Shaw (Canada/Germany), Monika Sosnowska (Poland), SetP Stanikas (Svajonė and Paulius Stanikai) (Lithuania/France), Indrė Šerpytytė (Lithuania/UK), Emilija Škarnulytė (Lithuania), Althea Thauberger (Canada), Goodhearter Wisher (Vytautas Viržbickas, Lithuania), Simona Žemaitytė (Lithuania).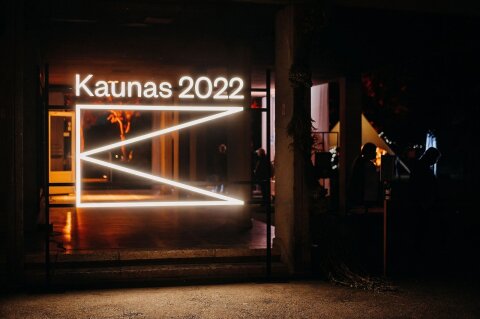 A special project with the Belarusian students from the European Humanities University will be coordinated by Artūras Raila (Lithuania). The students include Darya Karalkova, Aliona Makhnach, Volha Mirankova, Alesia Pesenka in collaboration with the photographer Yauhen Attsetski, Aleksei Shklianko, Viktoryia Yaskevich and Yauheni Zahorski.
Film programme and accompanying programme
During the exhibition, a special film programme will be presented, screening selected films by Jonas Mekas (Lithuania/USA), Petrit Halilaj (Kosovo) and Isuma (Canada). A special online film programme will feature Douglas Gordon (Scotland, UK), Petrit Halilaj (Kosovo/Germany), Kristina Inčiūraitė (Lithuania), Isuma (Canada), Jonas Mekas (Lithuania/USA), Jeremy Shaw (Canada/Germany) and Simona Žemaitytė (Lithuania).
Along with the exhibition, the 13th Kaunas Biennial includes a wide programme of performances and workshops taking place throughout the duration of the exhibition.
The main exhibition venues for the 13th Kaunas Biennial include the House of Basketball, Tadas Ivanauskas Zoology Museum and the Devil Museum.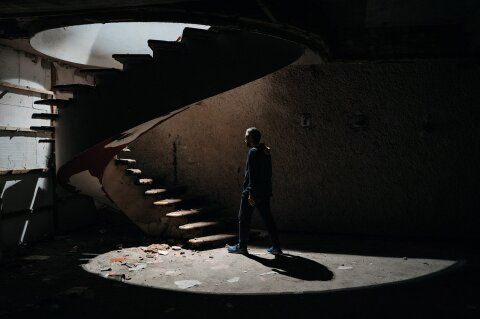 The exhibition is organised by Kaunas Biennial. The project is supported by the Lithuanian Council for Culture, Kaunas City Municipality and with the support of the Canada Council for the Arts. The event is presented in collaboration with the Office of the Embassy of Canada to Lithuania and is a part of the project Kaunas European Capital of Culture 2022.
Magic carpets landed in Kaunas
The international exhibition MagiC Carpets Landed is coming to Kaunas – European Capital of Culture 2022 from 5 November 2021 to 23 January 2022. This is the final event of the four-year project MagiC Carpets, co-financed by Creative Europe, designed to boost visibility for emerging artists throughout Europe. This journey around Europe, with its gaze set on the future, actively involved young audiences and local communities in the fifteen partner countries.
The title and concept for the MagiC Carpets platform came from an idea of the curator, Benedetta Carpi De Resmini, art critic, curator and art director of Latitudo Art Projects (Italy). The exhibition will present the work of 57 European artists who, over the four years of the project, provided specific artistic interpretations of the residence locations in different countries.
In Kaunas, each artist will provide reflections on pertinent topics such as marginalization, crossing borders, nationalism, and migration. The common thread connecting the various sections the curator organised the exhibit into, however, is really the social energy that brings out movements of change within communities.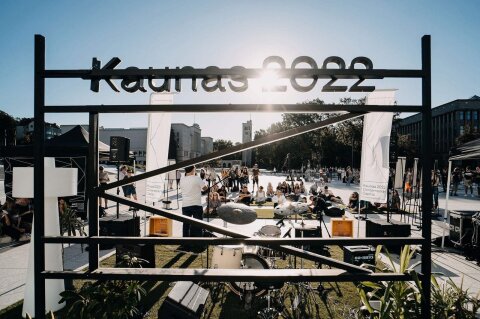 MagiC Carpets Landed aims to go beyond the exhibition itself: "The exhibit will be more than just a showcase of artwork," explains Carpi de Resmini. "It will be an 'integrated exhibition' intended to rethink the very format of an exhibit, instead aspiring to be a relational platform. A mutating body," the curator continues, "in continuous evolution, together with the visitors themselves. The works of art become tools for shared actions with the public, to interpret contemporary society, the idea of reciprocal understanding, shared responsibility, while extending geographical and conceptual borders in different directions."
The culture symposium
A symposium on 6 November 2021, open to the public, will be focused on the topic Working in the public space and will explore different artistic practices and different ways of including the viewer, through activities involving the public sphere, live events, performances and workshops. MagiC Carpets partners and guests of international renown will speak, including Hou Hanru, curator and director of the MAXXI museum in Rome, Lewis Biggs, curator of the Folkestone Triennial and former director of Tate Liverpool, and Virginija Vitkienė, Director of Kaunas 2022.
Accompanying programme
Along with the exhibit, MagiC Carpets Landed includes a structured programme of performances and workshops alternating throughout the duration of the exhibition.
For the inaugural event of Kaunas 2022 the exhibition will feature the performance Towards a new Erab/Europe, a journey through time based on the original text by the Lithuanian writer Justas Tertelis. Set in the 17th century, the story passes through all the fifteen countries in the MagiC Carpets network, imagining the history of a new Europe with no geographical or ideological borders.
The exhibition catalogue, published by Quodlibet, includes contributions from Hou Hanru, Lewis Biggs, Virginija Vitkienė, Cecilia Guida, and Agata Etmanowicz in dialogue with Micol D'Andrea, with a preface by the curator Benedetta Carpi De Resmini.
57 artists fetured in six sections
FROM EARTH TO SPACE
Bora Baboci, 1988 Albania | Aiste Jančiūtė, 1987 Lithuania | Ana Kovačić, 1986 Croatia | Michal Kindernay, 1987 Czech Republic | Siobhán Ní Dhuinnín, 1986 Ireland | Francisca Rocha Gonçalves, Portugal | Melissa Rodrigues, 1985 Portugal | Richard Schwarz, 1984 Austria | María Ángeles Vila Tortosa, 1978 Spain – Italy
FLAGS & LINKS
TTNP, Hrvoje Spudić (1987) and Sven Sorić (1989), Croatia | David Prieth, 1986 Austria
NO BORDERS
Ana Dana Beros, 1979 Croatia | Hrvoslava Brkusic, 1982 Croatia | Konstantin Djuričković, 1992 Serbia | Melanie Garland, 1988 Chile – Germany | Grossi Maglioni, Francesca Grossi (1982) and Vera Maglioni (1982), Italy | Julia Gryboś & Barbora Zentková, 1988 Poland – 1986 Slovakia | Patrick Hubmann, 1974 Austria – Portugal | Sonja Jo, 1992 Serbia | Matthias Krinzinger, 1982 Austria | John Law, 1986 England | Ninutsa Shatberashvili, 1993 Georgia | Benjamin Tomasi, 1987 Austria | Veronica Troncoso, 1973 Chile – Germany
READING THE FUTURE
0101 Agency, Maxime Retailleau, Fabian Scholz, Gabriel Lefèvre-Pardessus, France | Gildas Aleksa, 1991 Lithuania | Elena Mazzi, 1982 Italy | Yves Mettler, 1976 Switzerland – Germany | Jacopo Natoli & Guendalina Salini, Italy
WORDS & TALES
Hermione Allsopp, 1971 England | Paulina Almeida, 1975 Portugal | Sara Basta, 1979 Italy | Jacob Bray, 1992 England | John Cascone, 1976 Italy | Odeta Catana, 1982 Romania | Cosa.cz, Markéta Mráčková 1985 and Barbora Šimonová 1982, Czech Republic | Nicola Di Croce, Italy | Patricia Geraldes, 1980 Portugal | Vojin Ivkov, 1983 Serbia | Mykolas Juodelė, 1989 Lithuania | Peter Lorenz, 1994 Austria | Marta Elīna Martinsone, 1986 Latvia | Toni Mijac, 1988 Croatia | Mika Motskobili 1987 Georgia | Daniela Palimariu, 1986 Romania | Gemma Riggs, 1979 England | Luisa Sequeira, 1975 Portugal | Jelena Škulienė, 1982 Lithuania | Jiří Suchánek, 1979 Czech Republic | Ana Taran, 1992 Romania | Daniel Tollady, 1987 England | Virginia Zanetti, 1981 Italy | Yaryna Shumska, 1989 Ukraine
RHIZONE
Gian Maria Tosatti, 1981 Italy | NARA team, Lithuania | photographers from 15 countries
MAGIC CARPETS PARTNERS
MagiC Carpets platform members include Kaunas Biennial (project leader, Kaunas / Lithuania), EVA International – Ireland's Biennial (Limerick / Ireland), Folkestone Fringe (Folkestone / United Kingdom), Ideias Emergentes (Porto / Portugal), Jam Factory Art Centre (Lviv / Ukraine), KUNSTrePUBLIC (Berlin / Germany), LAB 852 (Zagreb / Croatia), Latitudo SRL (Rome / Italy), META Cultural Foundation (Bucharest / Romania), New Theatre Institute of Latvia (Riga / Latvia), Novo Kulturno Naselje (Novi Sad / Serbia), Prague Biennale (Prague / Czech Republic), Openspace Innsbruck (Innsbruck / Austria), Tbilisi Photo Festival (Tbilisi / Georgia), Trempolino (Nantes / France).
The Project is supported by the Lithuanian Council for Culture, co-funded by the Creative Europe Programme of the European Union and is a part of the project "Kaunas – European Capital of Culture 2022".