In 2009, the United Nations proclaimed International Mother Earth Day on the 22nd of April. This celebration takes place on the day of the spring equinox, a time of the year where the day is as long as the night.
This day aims to raise awareness of the negative effects of human activities on the environment. It invites everyone to think about what each can do to take care of our planet, the Earth. For the second year since its creation, Earth Day events will go digital. This year's theme is "Restore our Earth".
Over the years, Earth Day turned into an Earth month: events to raise awareness of the need to protect the environment are now organized throughout April. Several Lithuanian schools marked those events.
Giraitė's kindergarten in Vilnius held a quiz with questions about nature and environmental protection. Children were also invited to watch awareness videos on these topics.
Vilnius Antakalnis Gymnasium adapted its sciences and geography programs, emphasizing topics such as climate change, the impact of human activities on ecology, or key environmental issues.
Usually, Earth Day is an opportunity to meet with others in nature. Because of the pandemic, most events went remotely or online this year. Already a month ago on the 27th of March, Lithuanians were invited to turn off all non-essential light sources as part of the Earth hour.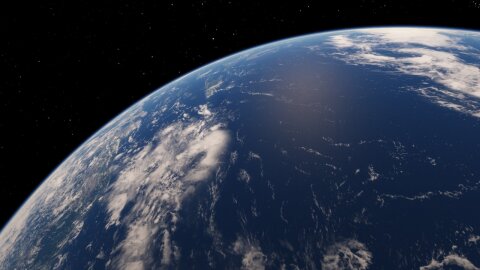 Amongst other events, Marijampolė Culture Centre and municipal educational institutions organized a drawing contest entitled "Earth – our planet". You can now visit the virtual drawing exhibition on the Facebook page of the Culture Center.
Vilnius Ethnic Culture Centre usually holds several events for the spring equinox – mostly bonfires and live performances. This year, you can join online spring equinox festivities: the event will start at 6 pm on the Vilnius Ethnic Culture Centre Facebook page. You will be able to listen to several Lithuanian folk songs celebrating spring.
International events also welcome Lithuanians. The embassy of Israel in Lithuania will broadcast a special live event of Israel's Ministry of Foreign Affairs on its Facebook page. It will include leader figures who will discuss the international community's fight against climate change. The event will take place at 6 pm.
The official Earth Day organization will also share a live digital event on its website, later this evening, starting at 7 pm. It will focus on green technologies and innovative ways to restore the world's ecosystem.