"We can expect an improvement in solving global problems such as climate change, because the US has practically withdrawn from this issue, or the fight against the pandemic," Linkevicius told the Ziniu Radijas radio station on Thursday.
"The US withdrawal from the WHO was also perceived as not being a very favorable step in rallying forces, experience and resources in combating this evil," he said.
Commenting on Donald Trump's presidency, the outgoing minister said that while the US-EU relations were strained, Washington paid great attention to the Baltic country's security.
"What was positive and what we want to maintain is the US attention to the security of our region, the investments that were made, the support for infrastructure and the forces deployed for a long time," Linkevicius said.
"A large number of troops with tanks and armored vehicles took part in exercises on a rotational basis and although this was not called permanent presence, in fact, it was permanent. There was a lot of attention and we would like to keep it," he added.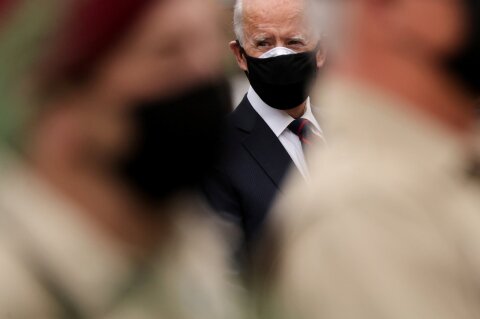 However, Linkevicius noted with regret that "the Europe-America tandem did not seem to exist".
"On the part of the US administration, the EU was portrayed not only as a competitor, but also as an adversary. In other words, cooperation was difficult and I think we can really hope for improvement here," he said.
Vote counting is still ongoing, but Biden has already secured enough electoral votes to become the next US president. His inauguration is scheduled for January 20.
Lithuanian President Gitanas Nauseda and Prime Minister Saulius Skvernelis congratulated Biden on winning the White House late on Saturday, just over an hour after US media projections showed that the Democrat had defeated the Republican incumbent.
Trump has so far refused to concede defeat.