A historical Lithuanian shoe "Inkaras" in red and white kicks the back of Alexander Lukashenko with a slogan "Zyvie Belarus" (eng. Long live Belarus!) — a meme created in Lithuania became very popular among protesters in Belarus.
'There were times when these shoes were used to kick military tanks of invaders. We wish to have enough strength to kick out the dictatorship and stay free forever', this is how the producers of the iconic Lithuanian shoes supported Belarusians protesters by publishing meme online.
The act of support by one of Lithuanian business draw attention by thousands of people supporting Belarusian citizens in their fight. Moreover, the meme started being used by protesters at their peaceful meetings as a poster.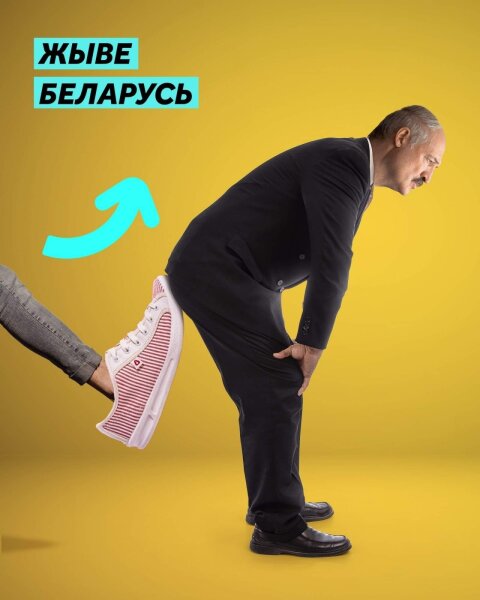 The director of the company that produces "Inkaras" shoes Jonas Gilys says that the products of the company always symbolised freedom. With this message, the company wanted to show its support for the neighbours.
'While producing new "Inkaras" shoes we keep in mind the models that were produced a long time ago and today they are seen as historic. Similar shoes were made many decades ago. Today, when we see what is happening in Belarus, we thought about showing our support. We spent a lot of time thinking about the message we want to send to introduce this model. We were happy to get this meme created by "Holly Affair" and decided to publish it' - J. Gilys says.

The message with the limited edition shoes was quickly noticed by Belarusians that started sharing the meme and thank the company for the support.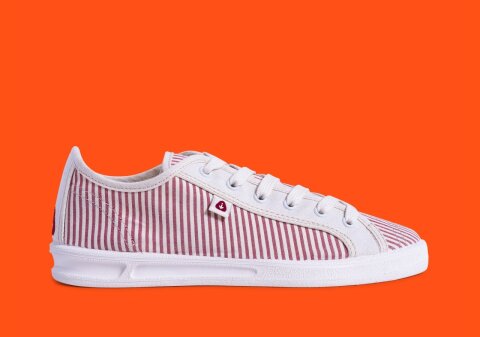 'After we posted the meme on our Instagram account Belarusians that are seeking freedom from the dictatorship started sharing the image with friends. Also, we got many requests if we could ship the shoes to Belarus. At the same time we see that Belarusians living in Sweden, Spain, Italy, the USA and other countries are also ordering these shoes', the director of the company adds.