Residents of Lithuania who traveled within the country in January, February and March also tended to stay the night in the accommodation establishments more frequently: they spent there 795.6 thousand nights, i.e. by 14.1 percent more than in quarter I of 2018. During the mentioned period, 663.4 thousand tourists traveled in Lithuania and spent at least one night in tourist accommodation, representing an increase of 10.8 percent compared to the same period last year.
Lithuanians tend to travel within their country more than Estonians or Latvians
The growth of domestic tourism in the first quarter even adjusted the shares of the Lithuanian tourism market: residents of Lithuania traveling within the country represented 56.6 percent of the overall tourism market.
This indicator compensates the seasonal fluctuations inherent to the incoming foreign tourist flows. In comparison, in Latvia, domestic tourism comprises only about 30 percent, in Estonia – about 40 percent of the total tourism market.
Growth like overall in Europe
"The growth in the number of tourists in Lithuania over the mentioned period – 287.8 thousand or +5.4 percent – matched the global trends: according to the United Nations World Tourism Organization, the increase of the tourist flows in the entire European region during the first three months of the year was 5 percent on average. In the next quarter, an intensification of foreign tourist flows is forecasted. A particularly optimistic indicator refers to the growing average duration of the foreign tourists' stay in Lithuania", said the head of Lithuania Travel Dalius Morkvėnas.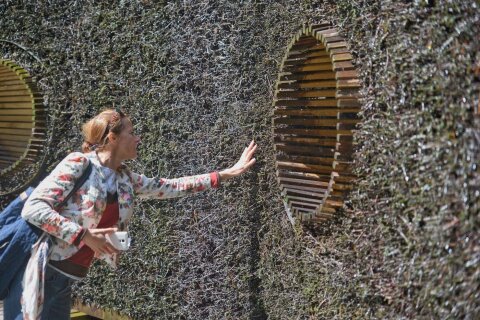 Neighbors visiting
The biggest number of tourists in the quarter I of this year who spent at least one night in Lithuania came from Russia (37.9 thousand), Belarus (37.6 thousand), Latvia (29 thousand), and Poland (26.1 thousand). Significant is the fact that tourists from Poland spent more time in Lithuania; on average, their stay in the quarter I amounted to 2.21 nights (during the same period in 2018 – 1.95 nights).
In quarter I of 2019, the tourist flows mostly increased from Ukraine (24.1 thousand tourists or +32.1 percent, compared to quarter I of 2018). Ukraine is among the TOP10 foreign tourism markets of Lithuania.
The growth in double figures was also characteristic to the tourist flows from the United Kingdom: 13.8 thousand people spent at least one night in Lithuania during the first three months of this year (an increase of 24.4 percent compared to the same period in 2018).
Improved possibilities to reach the country by air (in May, flights from Vilnius to London City airport started) should increase the attractiveness of Lithuania as a tourist country for the British people even more.