Oleg Kornev, creative director of MUUL, was one of the first startups to use the opportunity of Startup Visa and move to Lithuania. His company already develops its business for two years from Lithuania.


'I, personally, spent many years in Russia working with the content of entertainment for international brands, and when my team started looking for a business niche, we found an opportunity to adapt business models of international giants like BuzzFeed at small markets with not widely acknowledged languages - too small for a big business to invest but providing an opportunity for an independent startups. Combining the audience at local markets has an enormous potential to become a big fish', convinces O. Kornev. Therefore, the Baltic market was a good choice to start this strategy in Europe. According to the entrepreneur, all Baltic states provide good conditions, infrastructure, and a market for startups.


Things to improve
O. Kornev says that Lithuanian Startup Visa is an effective and friendly relocation program for entrepreneurs.

'Comparing to other EU countries it is more transparent with clear conditions and coherent steps to follow' notes the entrepreneur. Moreover, the affordable price of highly qualified labor and low business expenses were other advantages to choose Lithuania as a new market and base for the startup.


Moreover, the local infrastructure of startups also provides some benefits such as Login conference and other communication and networking support. And last but not the least, it is easy to relocate here and I find Lithuania to be an amazing country with a lot of opportunities to develop', states he.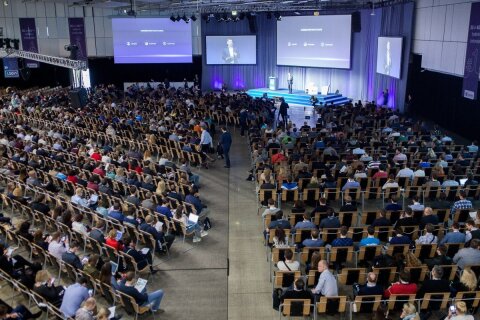 Before moving to Lithuania O. Kornev and his team considered all Baltic countries to start their new business strategy in Europe. Startupers were choosing between Lithuania and Latvia.

'We did not find Latvian business climate as attractive as Lithuanian, and Estonian Startup Relocation program has some serious lacks. We as well took a closer look at other countries of business interest - Portugal, Bulgaria, for example. We did our research on these countries and we were unsatisfied with price and quality of labor compared to Lithuania', says the entrepreneur.



Despite the fact that O. Kornev is happy that his team moved to Lithuania the businessman also see some issues in Lithuania. First of all, according to him, Lithuania is not acknowledged widely enough in ES as a business ideas center or a startup country. Secondly, O. Kornev notices the lack of local venture culture.
'Venture capital in Lithuania, unfortunately, seems to be underdeveloped not because of any money issues or lack of big investment bills, but over-carefulness of local investors. It's great to have examples of excluding of that, but mostly it is as it is. Programs, targeted on popularization and simulation Lithuanian venture market could change the situation drastically and would allow Lithuanian venture capital to find its own place in a worldwide venture infrastructure. For example, Lithuania could be the seeding stage cradle, who knows', shares the entrepreneur.
Who choose Lithuania?
Startup Visa program is coordinated by 'Startup Lithuania' - national startup ecosystem facilitator in Lithuania. The head of 'Startup Lithuania' Roberta Rudokiene says that the main purpose of the programme is to attract startups from non-European countries to Lithuania, offering them a streamlined migration procedure.


'After moving the innovative businesses to Lithuania, startups' founders not only get access to all the infrastructure available in the country but also get access to the whole European market', promises she.

Lithuanian Startup Visa was launched in 2017. Since then the number of applicants and quality of startups is increasing each year. According to the data of Startup Lithuania, 178 Startup Visa applications were received in 2018, and 126 applications in 2017. 


20 startups already relocated to Lithuania and developing their innovative businesses here.
'Lithuanian startup ecosystem receives the most attention from entrepreneurs who have a favorable opinion about the existing legal and tax system for innovative business development in Lithuania. Most applications were received from Belarus, Ukraine, Turkey, and Russia. But we also received applications from such countries, as Japan, South Korea or Australia – the startups of these countries have already established their successful business in Lithuania', says R. Rudokiene.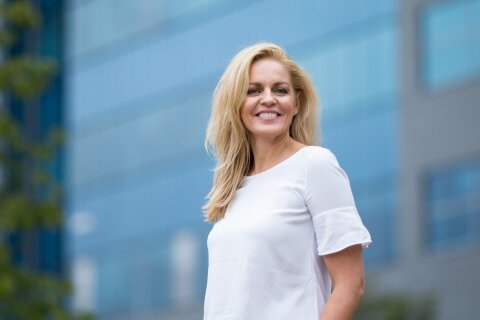 According to her, the biggest part of applicants this year work in 'fintech' sector. Moreover, the significant number of startups applying for Startup Visa programme base their businesses on blockchain and artificial intelligence technologies. Furthermore, last year, applications for Startup Visa were received also from several life-science startups.
Developed startup ecosystem

At the same time, the head of 'Startup Lithuania' agrees that some things in the Startup Visa program can be improved. At the moment 'Startup Lithuania' and Ministry of Economy and Innovation are working together in order to make all processes easier, faster and smoother.

'Right now we are planning to shorten the period of application approvement 14 days, instead of 30. We're also planning to launch Startup Employee Visa – possibility for startups (including Lithuanian ones) to attract talents and high-qualification employees from non-European countries', affirms R. Rudokiene.
She believes that startups are interested in moving to Lithuania because of its quite developed startup ecosystem. And the growth is still apparent. Last year 'Blockchain center' was opened in Lithuania. It was the first blockchain center in the region that provides education for the adoption of technology, office space for likeminded blockchain startups.

Moreover, the Lithuanian Business Angel Network (LitBAN) was established last year, and it has already received over 140 startup applications for investments.

'Also, in Lithuania, there are Coinvestments funds, 7 VC funds and the total amount of investment pool in our country exceeds 250 million Eur. Moreover, in 2019, two new accelerator programmes have been established in Lithuania – Startup Wise Guys and 70ventures these programs plan to invest about 14 mln. EUR', notes R. Rudokiene.