The two men, 18 and 19, said they had been beaten by one of their family members and were later kicked out of their home. The two asked Zabarauskas, who is an openly gay LGBT activist, for help.
After providing them with €30 for bus tickets to Vilnius, he also used his considerable social media presence to ask his followers to help the two young men get back on their feet. He claims that his followers have raised more than €900, which has helped the two men find an apartment in Vilnius.
"I personally saw their bruises. There are many stories like this... I'm not the police nor the court nor the ambulance, but they asked me for help. I assessed the situation and understood that we can help. I announced my initiative on Facebook and many people responded. They raised a lot of money," Zabarauskas told 15min.lt.
In addition to the money raised by his followers, one family agreed to house the young men for a week while they sort out housing and employment.
Zabarauskas has tasked them with finding an apartment and a job within a week.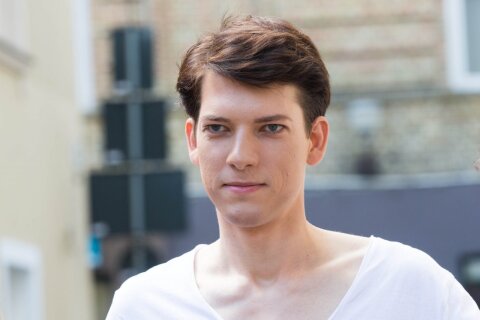 "They have a week to find an apartment and jobs. Every week, we'll give the couple some support, but if we see that they're wasting it, we'll cancel it. Over the course of a month, they will receive a sum equal to the minimum wage in Lithuania after taxes, €296. We will also pay their rent for a month. I think that's the least we can do," said Zabarauskas, adding that the remaining sum would be used to help other LGBT youths in need.
The young men's relatives in Panevėžys later claimed that the young men were kicked out because they had been taking things from their grandmother and not because of their homosexuality. So far, however, the police have only filed one report on the physical altercation.
Commenting on the story on their Facebook page, the country's biggest LGBT organization, the Lithuanian Gay League, said it highlighted a systemic lack of social services for LGBT youth.